Professional Licensed Land Surveyors
52 Starr Ridge Road, Brewster, NY 10509
25 Melville Park Road, Melville, NY 11747
Phone: 845-279-4261
Fax: 845-279-6838  
Terry Bergendorff Collins PLLC is a leader in the field of land surveying and continues to provide quality while uncovering project related challenges well before they become costly. Since 1989 we deliver prompt, professional services driven by value, risk prevention, and client's needs, and pride ourselves in the vast project work accomplished in support of a greater New York State.

Full-service professional land surveyor who provides broad full support to engineering and architectural disciplines. Serving Long Island, NY City, Westchester, Putnum County, Dutchess County, Orange County, Rockland County and Columbia County.
New york State Certified
Our
Certifications
We Can Help You Meet Your Subcontract Goals with our Certifications
"Land surveying is essential for all disciplines of engineering and architecture. We take the purpose of this discipline seriously as it measures and maps the surrounding environment using mathematics, specialized technology and equipment. Locating, describing, monumenting and mapping the boundaries and corners of a parcel with precision is what quantifies the value."
Our latest
Highlighted
Project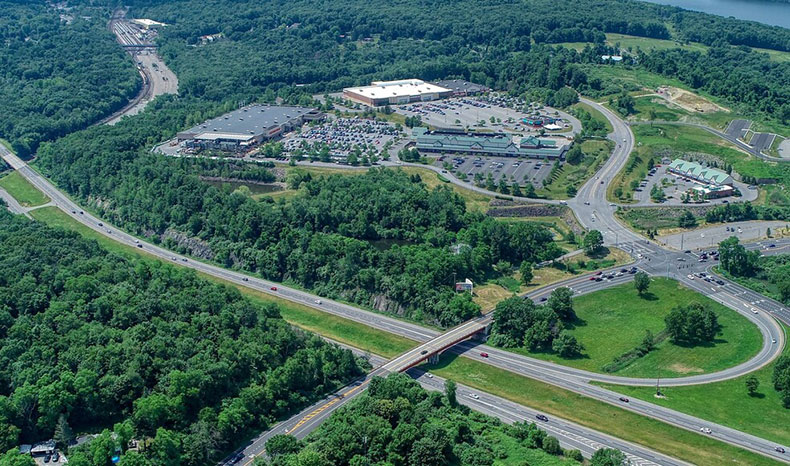 The Highlands Shopping Center​
TBC prepared a boundary survey of 58.37 acres located on NYS Route 312 and Independent Way in the Town of Southeast, NY.
The survey was of the proposed commercial retail site to be known as The Highlands Shopping Center.  Over the next several years, TBC performed various construction survey services,such as stakeout for drainage, sewer and water, parking lots and curbs, and proposed buildings for the commercial retail site. Upon completion of all commercial buildings, TBC was retained to prepare final as-built surveys for acceptance and approval by the Putnam County Department of Health and the Town of Southeast Building Department.